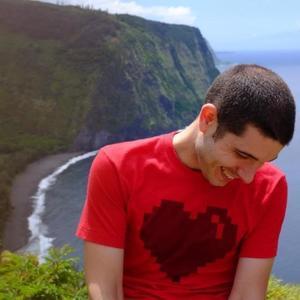 James Montemagno
Co-Host of Coffeehouse Blunders
James (Motz) Montemagno is a Principal Program Manager for Mobile Developer Tools at Microsoft. He has been a .NET developer since 2005 working in a wide range of industries including game development, printer software, and web services. Prior to becoming a Principal Program Manager, James was a professional mobile developer and has now been crafting apps since 2011 with Xamarin. In his spare time, he is most likely cycling around Seattle or guzzling gallons of coffee at a local coffee shop.
James Montemagno has hosted 98 Episodes.
Episode | April 27th, 2017 | Season 1 | 40 mins 32 secs

april the giraffe, blokus, chess, chess country, coffee, cycling, ebike, facebook live, kickstarter, live streaming, star wars, youtube live

This week Danny breaks down Chess Country and the Speed Chess Qualifiers, while Motz attempts to rationalize his addiction to watching April the Giraffe.

Episode | April 20th, 2017 | Season 1 | 54 mins 21 secs

aeropress, chemex, chess, chess kit, chess.com, coffee, coffee stirrer, life, mobile development, parenting, relationships, shark tank, sharks, technology, tv

Motz is on the hunt for the perfect coffee stirrer for his Chemex, while Danny attempts to figure out how to handle his 12 year old Nash and his first "relationship" and takes a swim with the Sharks.